I have been helping brands large and small succeed online for more than 20 years. My marketing career has paralleled the rise of the Internet, allowing me to master each emerging channel.
This gives me unique insight into how the web, search, social and email work both independently and in concert.
I have helped clients succeed across all sectors including in the retail, food & beverage, restaurant, sports, agriculture, healthcare, professional services, software & technology, and manufacturing industries.
I have been an innovator from the beginning, publishing online before the rise of blogging and streaming audio prior to the emergence of podcasting.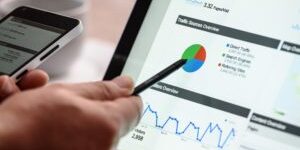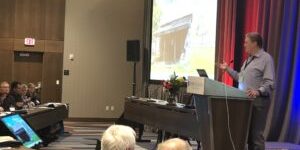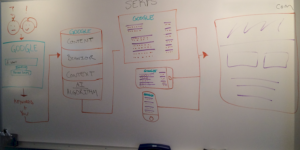 DIGITAL MARKETING SUCCESS
SOME OF THE FASCINATING WORK I'VE DONE
"People will follow you for business purposes based on the value you provide them as a source of professional information and insight, but when it comes to doing business with you, they want to know what kind of person you are as well," says David Erickson. "Sharing your personality and what you're like outside of your professional persona helps engender that trust."
Because of its linear format, SlideShare "is a natural storytelling medium," says David Erickson, VP of Online Marketing at Minneapolis public relations firm Karwoski & Courage.
But BP's strategy may be misguided, says David Erickson, a director of digital strategy.
David Erickson expects to see more "long-shot candidates" like Brown embracing social media because they "have nothing to lose." But to use social media effectively, he noted, candidates need to understand them.
"The politicians who allow their personality to come through on Twitter, who adapt to its culture, and add value there through the stories of their campaigns will be able to benefit from Twitter's top-of-mind awareness capabilities," Erickson said.
"[Google] kept all the things that affect search together so I don't really think there's an impact on anything having to do with search right now, Android or otherwise," Erickson says. "Maybe things will get better and tighter and more integrated, but I don't see much change at all now."
"Have customer feedback cards printed that give customers very simple instructions on how they can give you a review online," said David Erickson.
David Erickson says he's taken aback by the seemingly incongruous findings of the Forrester report.
"What surprises me the most is that 51% of B2B marketing leaders consider their content marketing programs very mature, which is contradicted by the study's findings that 85% fail to connect business value to those efforts," says Erickson. "These results seem to indicate that a majority of B2B marketers do not have a sound idea of what a mature content marketing program looks like, or they would not have such a hard time attaching business value to those efforts."
"Use Twitter frequently," says David Erickson. "Reporters are heavy users of Twitter. It has become a primary way for them to develop expert sources," he explains.
"Demonstrate your expertise on Twitter by sharing articles related to your industry and business that reporters who cover your industry would find compelling."